Subscription is free. Simply fill out the quick form to the right and then retrieve the activation sent to your email account. We will never use your email for any other purpose.

For even faster live updates…
There are various other ways to stay fully updated at the National Dream Center.
You can receive real-time updates for any dream thread, discussion forums, or blogs by finding the subscribe button at the bottom of the page. See the example below.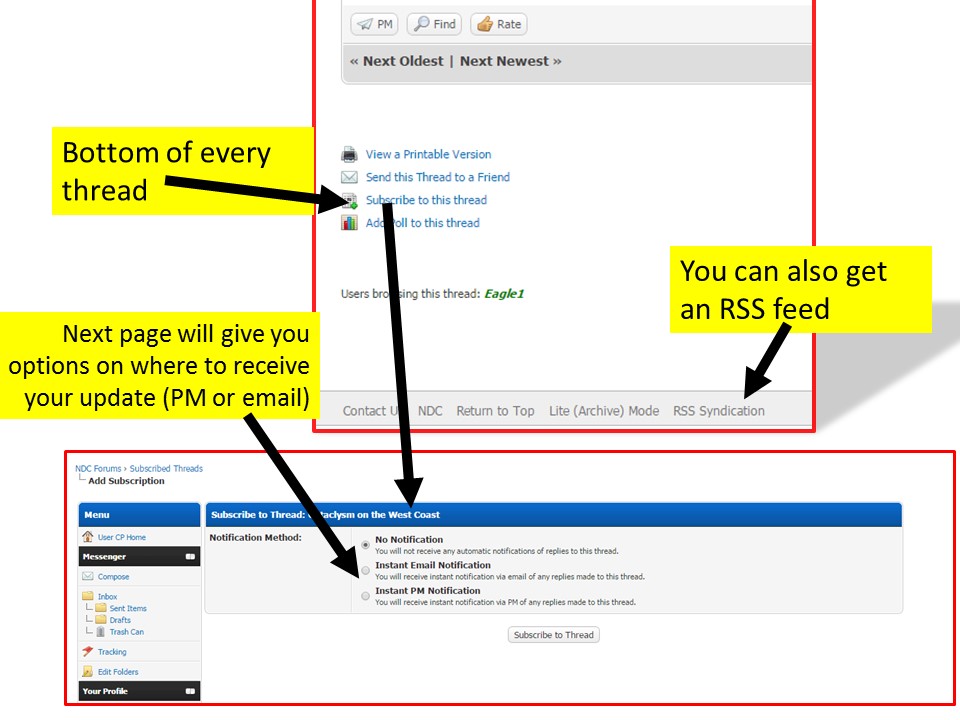 Don't forget about social media, too. You should be able to find those common buttons at the very top of every page.
Thank you once again.