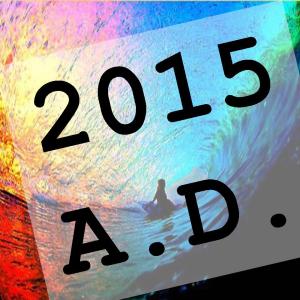 This project/competition ends Dec 14, 2014!
The NDC's mega-initiative is a huge dream project that will encompass the whole year of 2015. No, no, no…don't get freaked out….the only dreaming involved will last just over a month, but the target period itself is a whole year! That's right, for the next month and a half, the global dreamers will be intending to dream about a big headline that will occur in 2015.
How will it work?
Make a strong commitment to dream about a major headline that will occur sometime in 2015 (or a specific target date/month). Note: it's up to you to determine how strong the commitment is and how accurate you want your dream (see below in the section "Get Recognition" for the incentive to getting more accurate dreams).
When you wake up, not matter what you end up dreaming, go to the DreamBase and record your dream. You'll be putting your dream into the new category called "Project Año"
So in review, set the intention to dream big headlines and type your dream into the database. It's that simple.
What happens next?
Project Año dreams will remain masked until the headlines are published (shortly after the incubation period ends.)
DreamForecasters (DFs) will use linguistics and actual dream content to create predicted headlines for the year 2015, which will be published prior to 2015 starting (or that is the goal depending on how many dreams they have to read through.
Next, we sit back and watch the dreams and predictions come true!
 IMPORTANT: No dream put into the DreamBase will count against you. This is absolutely important to understand. The more dreams you put in, the better your chances of winning this competition!
Get recognition!
Once 2015 starts, it will be up to each dreamer to track their own "Año" dreams. DFs will track the headlines they created, but each dreamer can receive individual recognition if their dream comes true.
When a headline or dream comes true, the person who owns that dream/headline simply fills out the "My Dream Came True" form. Once that gets reviewed and validated by the staff, you can expect your dream to be annotated as having "Come True." Also, you will receive your own trophy case in the Precognition Forum.
Furthermore, the dreamer who gets the best results from this project (i.e., the most precognitive dreams and the highest scoring dreams as determined by our DreamSeeer scoring system), will win a chance to be "famous!" The winner (or top tier of winners) will go on a radio tour with Eagle1 throughout the first part of 2016. It's a long way off, but should be a lot of fun nonetheless!
Early bird: Input dreams into Project Año prior to the start date (Nov 1st) and you'll get free forum points just for dreaming early!
Specifics
Dates of Dream Incubations: Now until Dec 14, 2014 (New dreams will no longer be accepted after Dec 14, 2014!)
Who Can Join? Anyone who can wake up in the morning and remember their dreams. Can't remember your dreams? Click here: http://nationaldreamcenter.com/wp/how-to/remember-your-dreams/
Administrative Requirements: Must have a valid and active DreamBase account. Set that up here: http://www.nationaldreamcenter.com/dreamdb/ (Click on "Register" and don't forget to check your email for activation).
Secrets to Increasing Your DreamSeer Score
First off, be aware of how precognition is scored at the NDC. Next, identify your metaphors in the dream writeup. Metaphors incur major scoring penalties if they are not identified in advance of the news. Keep track of the news in relation to your dreams (i.e., set up Google alerts for certain keywords you're looking for).
Next, specific info will only help your score. For example, the default intention is "the biggest global headline in 2015." Therefore, your max score right off the bat is 5 – 0 – 1. You can't get any higher than that without specifying more information. The zero here indicates that no location marker was specified. Thus, the zero can be increased by adding a continent (1 point), country (2 points), and so on. If you have no idea the location for the dream event, the score defaults to your dreaming location, but only if that is documented in the dream writeup. Specific location data is NOT required, but it is if you want higher scores.
As for timing, the WHEN component will default to One Point unless a more specific time period is mentioned. For example, "3rd week in June" indicates a specific week and would give you the opportunity to receive 4 points if you end up being right.
Other secrets will be periodically discussed here in the DreamBlog.
SEE ALSO: http://nationaldreamcenter.com/wp/2014/11/project-ano-secrets-of-the-trade/